Subscription adjusted!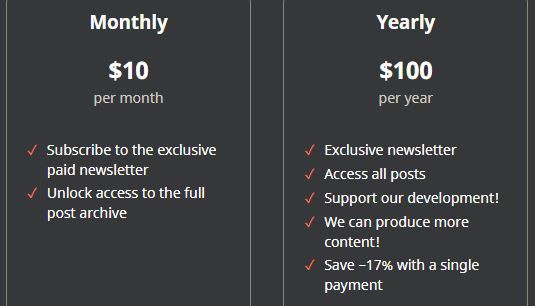 I've been hearing back from our readers and came up with pricing for the subscription that is more reasonable. Thank you for the feedback!
It is now $10 to register and subscribe. ~17% off if you subscribe for the year.
Thank you for your support! We can put that towards hiring, producing content and expanding the world. Every bit helps and thank you again! We can make this happen!